Well first at foremost my name is Ashman. And I am a univresity student in Malaysia currently doing my internship at Advanced Real World System Sdn Bhd.
Whats your name?
My full name is Muhammad Azim Ashman bin Md Hassan
How old are you?
I was born on 8 April 1997. As of right now I am 21 years old. Side note - it is a 9 + 10 = vine meme number just to put it out there
Where are you from?
I'm from Malaysia. Malaysian, Malay (orang Melayu) and a Muslim
What do you do?
I am a university student at Asia Pacific University at Bukit Jalil studying my Degree in IT specialised in Mobile Technology (End of Second Semester doing Internship)
Motivational Quote/Quotes
The strongest among you is the one who controls his anger

– Prophet Muhammad (SAW)
Doing my internship on the first day and it is going pretty well
So on the first day of this internship is to learn about the company and what they done. And right now using Nocturnal that they developed which is really nice cause they are using Markdown which is like an Easier version of HTML which I have learned back in Diploma.
So now I am making this kind of profile on this website to see how it will look beautifully.
Gaming Lover
Playing games are like a copping mechanism after like a hard day at work, school, college and etc. So gaming to me is to steer away from the issues that I have to enjoy a fantasy world of gaming.
I love playing retro games (Old games)
Games on old consoles like PS1 and PS2 being the most special game consoles of my time. Sad truth is that I never owned a PS3, PS4, XBox 360, XBox 1, WII or any of the current systems.
Besides classic game consoles, I am a PC gamer. I love playing games on the computer is more fun than on consoles.
My favourite game to play right now is Overwatch
It is fun when you play with friends. Planying alone is fine but it can get boring overtime unless they talked to you in-game to win.
Overwatch Clips
This is a sample of clips from YouTube of my Play Of The Game and Highlights
Hiro the Hero
A short clip of a game that me and my friends developed for our Gaming Group Assignment using Unity and C#
I also like to go travel
Travel is not something that anybody can do everydau unless you are in The Amazing Race (great show). I travel because my family works for Malaysia Airlines so I get free/low cost tickets to go anywhere I want to go and that is AWEEESOOOOOMEEE
To name a few places I travel are as followes
Australia (Gold Coast)
London
Sweden
South Africa, Johannesburg
New York
Los Angeles
East / West Malaysia
Paris
Mecca, Medina, Jeddah for Umrah
Tokyo, Japan
Advanced "Australia" Fair
My first every country I ever been to when I was a baby on a dolphin baby wagen.
London
It was my first every European country and it was enjoyable. We been there thrice because;
First - Family Holiday
Second - Visiting Big Brother
Third/Last - Brother's Graduation
Sweden
Besides London, Sweden is the first country that I have experience snow and it was so magical when you look at it for the first time. I also did the first ghetto looking snowman with my family and we did a sleigh using books and plastic bags to make us slide down a hill
South Africa, Capetown
First African Country besides Johannesburg which was a connecting flight to head to Capetown the final destination (no pun intednded) It was nice, the city was nice. We went to the zoo and I remember one guy carried me and throw me into the beach water which was FREEZING COLD
New York
A beautiful country during the night, unfortunately we did not go to the park because it was close. But we did went to Time Square and went to the biggest Toys R Us store in the world that has a ferris wheel which is mind blowing to me at the time.
One thing I did not know that they have a flag
Los Angeles
LA OWHHH YEAH That place was awesome and we finally went to Universal Studios Hollywood for the first time.(Me)
Family been there twice before I was born hehe.
East / West Malaysia
Normal family holiday just to get out of the house
Paris (not the song), France
The City of Love that I would to bring my future partnet to. The Eiffel Tower is beautiful in person. And Disneyland Paris is one of the most Magical Place I have been to. This is one the places that I want to go again either with Family, Friends and Partner

Mecca and Medina
Went to Medina to prepare myself and my family before going to Mecca to perform Umrah. At Medina, we prayed there and enjoy walking around the area. Also we managed to see Prophet Muhammad (SAW) grave and his followers. That includes praying the field of Heaven.
Tokyo, Japan
Tourist, Otaku, Weabiu will enjoy themselves being in the land of Ramen-Land, gaming land and fun activities there. Anime goods, arcades and of course there are Halal Food stores in the area. Another best place to visit again with family, friends and my future partner. Hehe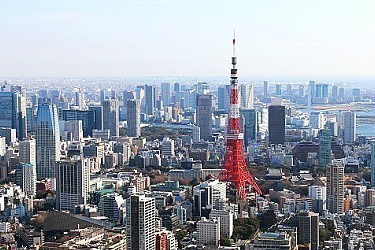 And that Concludes by Bio
Thank you if you have reached this far of reading this. And have a nice day everyone. Be cool, awesome and safe. Bye Bye !